Diabetic Shoes

Did you know that even though you have been diagnosed with Diabetes Mellitus (Type 1 or 2), your insurance will not pay for diabetic shoes & inserts?

It's true! While insurance companies require you to have a diabetes diagnosis, they also require you to be diagnosed with any secondary foot ailments that coincide with your diabetes such as:
Partial or complete amputation of the foot
Previous foot ulceration
History of pre-ulcerative callus
Peripheral neuropathy with evidence of callus formation
Foot Deformity
Poor circulation

You must also be under a current diabetes care management plan with your doctor.
Most insurance plans pay for one pair of shoes and three sets of special heat moldable inserts per year.
If you feel like you or a loved one qualifies for diabetic shoes, stop by our medical equipment store to speak with an associate for more information!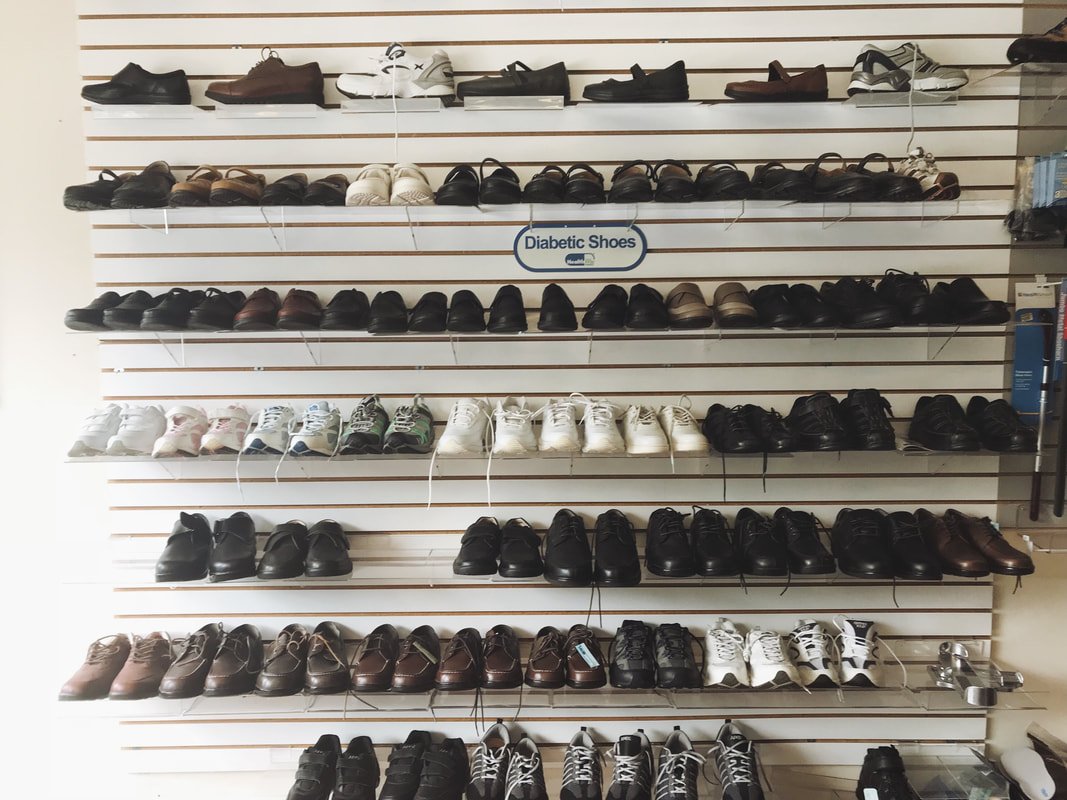 Once all of your paperwork is squared away with your doctor who treats your diabetes, we will speak with you about your foot conditions to find and order the perfect pair of shoes. We provide shoes by Dr. Comfort and Apex.

---
Diabetic Supplies